2611 Queensview Drive
Awesome Green Office Space For Lease
This convenient location, with excellent access to the Queensway, demonstrates what a new office should be. Approximately 37,000 square feet of space is currently available in Phase I, with an additional 60,000+ square feet available in Phase II. This project is targeting LEED Gold, with a strong emphasis on thermal comfort, good air quality, and excellent daylighting.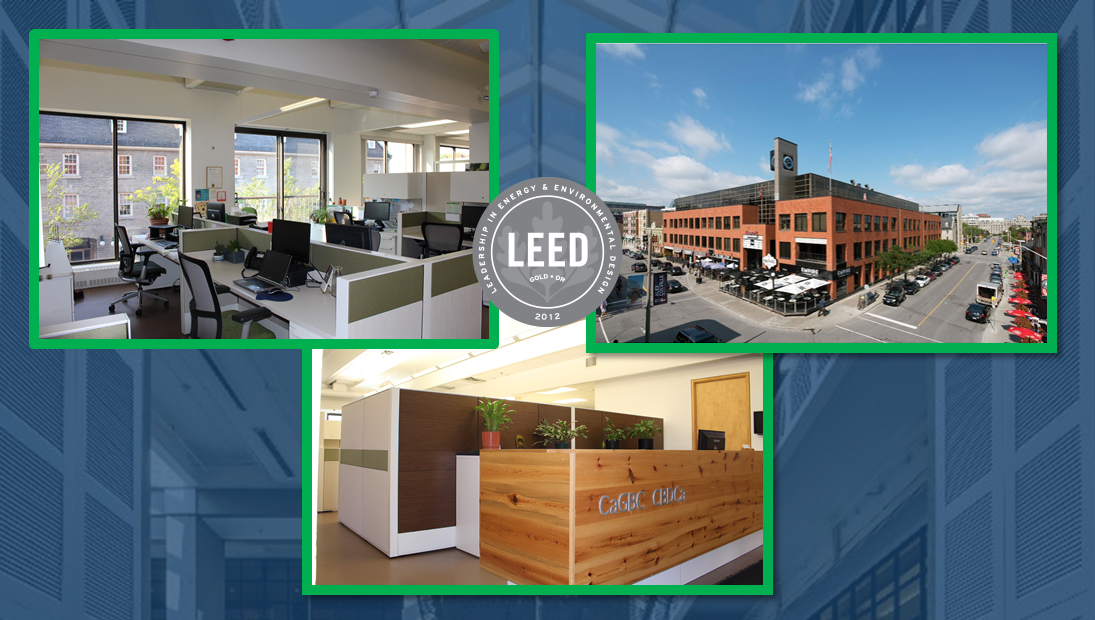 47 Clarence Street, Suite 202
Seriously Green Office Space For Sublease – 4,216 Square Feet Available
Certified Gold – LEED ID+C Commercial Interiors 2.0*
• Enhanced commissioned ventilation systems, provide Better Thermal Comfort
• Low Volatile Organic Compounds (VOC) used in all construction material means Less Toxins In The Air
• Indoor Air Quality Tested to prove low level VOC's and toxins
• Sophisticated digital lighting control system with LED lamps and fixtures Saves On Energy
• Designed to maximize views and national light, which Improves Workplace Performance.
Your business will benefit from Healthier, Happier Employees and a more Productive Office Environment.

James McNeil, RPA, LEED AP
Managing Principal, Broker of Record
info@jjmcneil.ca   613.668.7738